Lifecycle
Our full consulting lifecycle will help stabilise, then improve and modernise your data platform.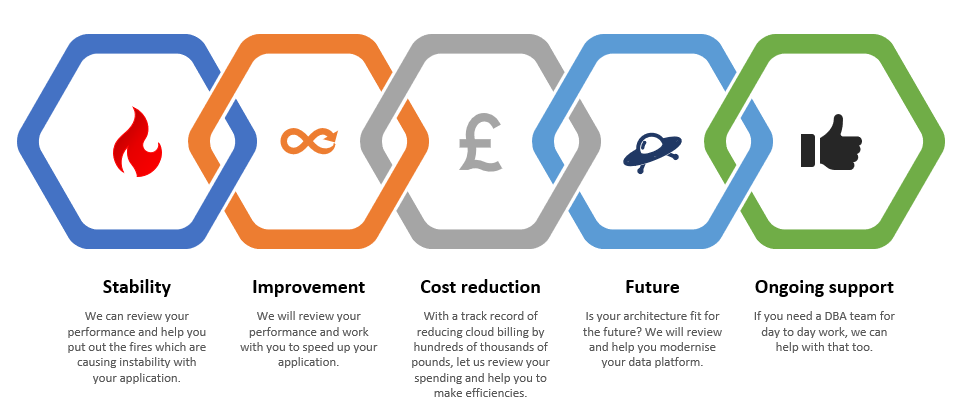 Stability
Stability is vital for any modern application. If you need it, we'll help you get on an even keel.
Is your database sized appropriately? We'll check and where possible, we'll help stabilise your platform without making you scale up.
From there, we can look to make improve performance beyond your old baselines.
Performance improvement
We will review your performance and work with you to speed up your application.
Our targetted approach will quickly get to the source of the pain. Deep experience with t-sql and indexes means your database will be lightning fast in no time.
Cost reduction
We will provide a full review of your cloud infrastructure, and help you to right size your resources.
We've helped client's save hundreds of thousands of pounds and can help you too.
Future proofing
Is your architecture fit for the future? We will review and help you modernise your data platform.
From design to implementation, we can help you every step of the way.
Ongoing support
If you need a DBA team for day to day work and on-call support, we can help with that too. We provide a managed service with tiers to suit your business.